To All Parents and Staff,
We understand that these times are challenging, and we appreciate everyone's patience and understanding as we navigate as responsibly as we can. Together, we can find new ways to have fun while being diligent to maintain proper physical distancing.
We have taken enhanced health and safety measures—for you, our children, our staff and our aides. You must follow all posted instructions while visiting our Center.
An inherent risk of exposure to COVID-19 exists in any public place where people are present. COVID-19 is an extremely contagious disease that can lead to severe illness and death. According to the Centers for Disease Control and Prevention, senior citizens and guests with underlying medical conditions are especially vulnerable.
Please remember that by entering We Care Daycare & Out of School Care or by allowing your child to attend We Care Daycare & Out of School Care you voluntarily assume all risks related to exposure to COVID-19.
If you have any questions or concerns please give me a call at
403-828-4409
Thank you

LATE FEE INCREASE
To All Parents,
Please remember that the daycare closes promptly at 6:00pm.
If you are going to be late to pick up your child, please call the center ASAP to let us know. A late fee of $5.00 per minute per child is applicable for late pick-ups of your children. These fees help to cover the overtime wages for staff that remain at the Centre with your child. Please note that two (2) staff are required to be at the center during closing due to safety, and late pick-ups result in both of these staff members being delayed.
Our staff put in long days with your children, they all have families to get home to as well as their own responsibilities. It is unfair to the staff who have to stay after 6:00pm.
We absolutely understand that late situation may occur, if it is a onetime situation the late fee may be excused depending on the situation and the late pickup time.
Please remember that this fee will be charged and it is the parent's responsibility to pay the staff that is with your child.
If you have any questions please speak to the office.
Thank you,
Asifa Hirji
Director
We Care Daycare & Out of School Care
Our Daycare and Out of School Care is Licensed & Accredited. We provide care for 68 Daycare children and 88 Out of School Care children. The Center is open from 6:30 AM – 6:00 PM every day of the week, except for statutory holidays.
We Care Daycare & Out of School Care center will provide high quality care for your child. We will take care of your child the way you take care of them. We are here to provide a very enriching experience for your child.
We Care Daycare & Out of School Care provides service to parents and children from diverse ethno-cultural and socio-economic backgrounds. Our program is specially designed to meet the needs of the children attending the program including not just diversity of background, but also differences in age, gender, skill level & their ability to comprehend. We accept & encompass their diverse needs & reflect this in several aspects of our programming.
All children's toys and furnishings are age appropriate. The walls are painted and decorated with child safe materials. As you enter the door, the waiting area will greet you where the notes and information for parents are posted. Each room has a check in/out binder for your children's safety. Adjacent to the waiting room is the office for our management staff.
New program – Sept 2020-June 2021
We Care Daycare & Out of School Care is proud to announce our new program starting September 2020.
We will be integrating a Montessori – Practical Life/Preschool Program for children ages 3Y – Kindergarten under 6y.
This program will be for preschool children and for children who do not attend Kindergarten in school.
This program will be based on Practical life in Montessori, providing purposeful activity, developing motor control and coordination, and developing independence, concentration, and a sense of responsibility. The exercises in practical life cover two main areas of development: care of self, and care of the environment.
We will also focus on learning skills in Math, English, Science and our Social Environment.
If parents are interested to register their children in this program, there will be an added cost for either / day mornings (8:30 – 11:30), 1/2 day afternoons (12:30 – 3:30), or full days (8:30 – 3:30).
There are only 16 spaces available in this program for Sept 2020 – June 2021.
Please call me or see me in the office if you would like more information.
Curriculum
LEARNING AREAS
Our curriculum is made up of six learning areas:
Social Skills & Diversity
Emotional Skills
Cognitive Abilities
Communication, Language, Literacy
Physical Health
Imagination & Creativity
Through these learning areas children will learn to express themselves, engage in individual group interactions and use classroom materials productively and purposefully. Through age appropriate activities children develop and enhance their skills, giving them a stronger foundation for the future.
At We Care Daycare our program focuses on three methods of learning:
Emergent Curriculum – this is based on the child and teacher interests and passions. Flexibility and creativity are key components
Play Based Learning – The Early Years Learning Framework defines play-based learning as a context for learning through which children organise and make sense of their social worlds, as they engage actively with people, objects and representations'. Children may engage in play on their own and explore different materials. Play based learning helps children develop social skills, motivation to learn, and even language and numeracy skills. Taking initiative focused attention, and curiosity about the world are all a part of play. Children are naturally wired to do the very thing that will help them learn and grow.
Montessori – Practical life in Montessori is purposeful activity, develops motor control and coordination, and develops independence, concentration, and a sense of responsibility. The exercises in practical life cover two main areas of development: care of self, and care of the environment.
Meeting the needs and interests of a child is our #1 priority. Our teachers are committed to providing every child with the opportunity to reach their full potential.
Our Facility
We have six play areas:
Each of these playrooms have child accessible washrooms. Our washrooms are also wheelchair accessible and friendly. We have a kitchen where we prepare healthy breakfast, lunch and snacks for the children every day. The staff have their own space and washroom as well.
We have a large outdoor playground adjacent to the building that is secured by a fence with gates that cannot be easily opened by the children. All the outdoor play equipment are regularly inspected, in good repair, with many varieties, and developmentally appropriate for the children.
Our Program
Our Center offers a full day program for children aged 3 months to 6 years as well as a School age program for children aged 6 years to 12 years. Our licensed capacity is 156 children a day. Nutritious snacks and meals with multicultural focuses are provided. We use a child-centered approach, where teachers pay close attention and respond to each child's interests, abilities and learning style. Using a variety of hands-on materials, learning is made fun and functional. It is our goal to create a warm and nurturing environment enriched through a "learning through play" curriculum and which recognizes and promotes the development of each child in accordance with their individual needs. Goals are set for each child in all areas of development. Program planning incorporates a variety of planned and spontaneous activities to enhance each area of development. Our program also provides an inclusive program where children with and without disabilities participate in the same routines and play experiences. Providers in inclusive programs learn to recognize children as distinct individuals with special strengths and needs.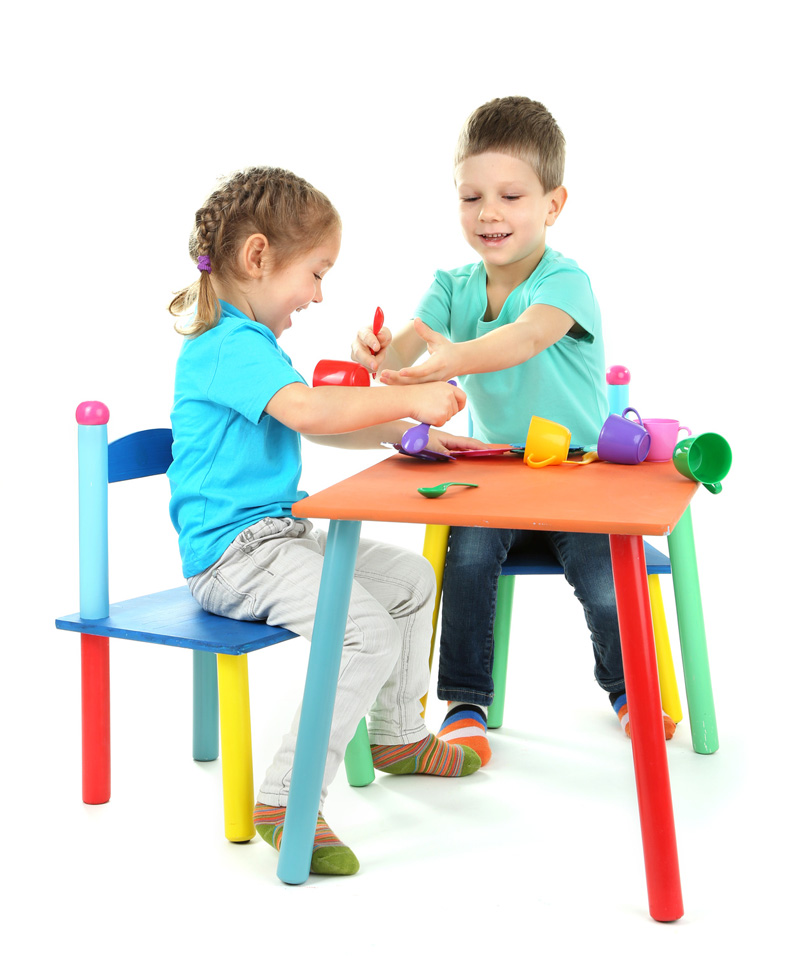 GYMBOREE PLAY ROOM
Our program provides children with a GYMBOREE PLAY ROOM. Gymboree is designed for both education and play. Our age-appropriate activities help develop the cognitive, physical and social skills of children as they play. Gymboree has been fostering creativity and confidence in children ages 0-12 for over 40 years. Our Gymboree Play Room provide an environment where children are free to move, play and explore safely. Our equipment is soft, colorful, and age appropriate.
We Provide drop in care.
We Provide part-time care.
We Provide BAS care for either mornings or afternoon.
We provide subsidy and will help with all subsidy paper work.
We accept Special Needs Children.
We will accept children with FSCD funding.
Please call to find out more information.
Our Follow Up Process
We will contact you after we have reviewed the application/admission form you have submitted. We will schedule a family tour & interview where parents and guardians can discuss in more detail all the information that is on the form.
Registration
Your child's registration package contains a lot of very important information. Please ensure that you fill out all of the forms accurately so that we may reach you if necessary. It is important that you notify the office in the event of changes in address, phone number, emergency contact, etc. Please remember at the time of registration there is a $100 registration fee required which is non-refundable.
We are a sister Day Care to
The Children's Centre Daycare & Out of School Care
3413 19 Ave SE
Calgary, Alberta
T2B 0A6
Subsidy
Subsidy is available for eligible families. To determine eligibility, please visit the following website:
http://humanservices.alberta.ca/financial-support
If you will be receiving subsidy, you must be approved for subsidy prior to your child attending at the Centre. Proof of approval must be provided to the office prior to starting. If you wish to start prior to approval being received, you will be required to pay the full monthly fee and you will be credited the following month, if applicable. If your child does not attend the Centre for the requisite number of hours as per subsidy requirements, you will be responsible for the difference.
IT IS YOUR RESPONSIBILITY TO KEEP YOUR SUBSIDY VALID AND UP TO DATE. IF YOUR SUBSIDY EXPIRES AND IS NOT RENEWED ON TIME, YOU WILL BE RESPONSIBLE FOR FULL FEES UNTIL SUBSIDY APPROVAL IS PROVIDED TO US. Please note that the subsidy office is quite busy and it is best to provide all documents required for renewal at least one (1) month prior to subsidy expiry to avoid disappointment. If you provide documents late, you may be required to appeal the subsidy office to back-date your subsidy, which is not guaranteed. Subsidy may be applied for on-line at the website above. To be considered full-time, a subsidized Day care child must be at the center a minimum of 100 hours per month, and a subsidized Out of School Care child must be at the center a minimum of 50 hours per month. We are happy to assist you with your subsidy applications. Our door is always open!
Working with children on a daily basis requires specialized knowledge and skills to ensure daily programming and interactions are positive and challenging. All staff members at our facility hold Early Childhood Development certificates and have been certified by the Government of Alberta. All staff members must provide the center with original and recent policy security clearances prior to start work at our center. It is also a policy at our center that all staff working with children must have first aid certificates. First Aid workshops will be periodically held to ensure our staff keep their first aid certificates valid. We believe that our experienced and knowledgeable staff will create an exciting and safe learning environment for your child. Staff certifications and first aid certificates can be found on the Staff Board in the entrance of the center. To assist our staff in their continued education, staff will be provided with an opportunity to upgrade and use professional development funding provided by the Government of Alberta. The staff at our center will also periodically attend workshops (either on site here or conjunction with another child care center).
The staff at our Center consists of an Executive Director, Assistant Director, Early Childhood Educators, Cook, as well as volunteers.
Executive Director
The Centre's Executive Director is the principle executor of the center's policies concerning operations and programs. The Director is also responsible for the implementation, supervision, and coordination of all aspects of the operation of the center in compliance with the Day Care Act.
Assistant Director
The Assistant Director will take on the role of Director when the Executive Director is unavailable.
Early Childhood Educator
The permanent, full-time teaching staff are responsible for the daily care, instruction and supervision of the children at the center, under direct supervision of the Executive Director and or Assistant Director. Educators are responsible for the daily planning, implementation and evaluation of the program activities.
Cook
The permanent, full-time cook is responsible for providing nutritionally appropriate meals and snacks for children aged 12 months to 12 years. Other responsibilities include menu planning, purchasing, food preparation and service. The cook must have at minimum her Level 1, food safe handling course certificate, First aid, Criminal Record Check and Vulnerable Sector Search.
Volunteers
At our Day Care and Out of School Care, we welcome Volunteers interested in being involved with our center. The purpose of Volunteers is to provide extra support and aide to our center, whether we are in the center or on a field trip. Volunteers do not count as staff for the purposes of maintaining staff to children ratios. All Volunteers will be required to read, understand the Parent's Handbook, Staff Handbook, and sign the center's Volunteer Agreement to ensure understanding of our program and appropriate actions when dealing with children.
There are three types of Volunteers that may be at a center at any given time: (1) Parent Volunteers; (2) Regular Volunteers; (3) Student Volunteers;
Our centre provides an AM snack, Mid-day snack and a PM snack to its registered children. We DO NOT provide lunches. Parents will be required to provide their own lunches for their children. All food provided to children is as per Canada Food Guide requirements & Alberta Nutrition Guidelines. Our snack menu is posted in each room, as well as the kitchen, and at the front entrance where parents are able to view them daily on the parent board. Our menu is rotated on a four-week basis. It is reviewed and changed seasonally. Parents are provided a copy of the menu upon request. Snacks will incorporate at least 2 food groups per day. Staff will ensure that children are fed at appropriate times and that sufficient quantities are provided to each child, according to their needs. AM snack is provided between 630am to 900am. Mid day snack is served between 1000am to 1030am depending on the room. PM snack is provided between 230pm and 430pm depending on the room. Infants ages 0m – 12m parents are responsible for providing formula and or blended food. Infants 12 months and older, children will be fed according to parents' instruction. If your child has food allergies or restrictions, you will be asked to provide your child with sufficient snacks for the day to be served to them at the centre. If you will be providing snacks, please ensure that the food you provide meets the Canada Food Guide requirements & Alberta Nutrition Guidelines. We ask that you do not send your child soda or candy from home. Meal time is considered a social activity. Children are to be seated and calm during meals and snacks. All snack dishes are returned to the kitchen after use and are washed and sanitized as per AHS standards. All dishes are allowed to air dry before they are stored or reused. Children are encouraged to participate in mealtimes which foster social development and proper eating habits. Educators allow the children to be independent and make their own choices about what they would like to eat, although they are supported and encouraged to try new things. Our centre does serve halal, and vegetarian snacks. We will do our best to support all dietary restrictions. Please ask us if you have any specific need.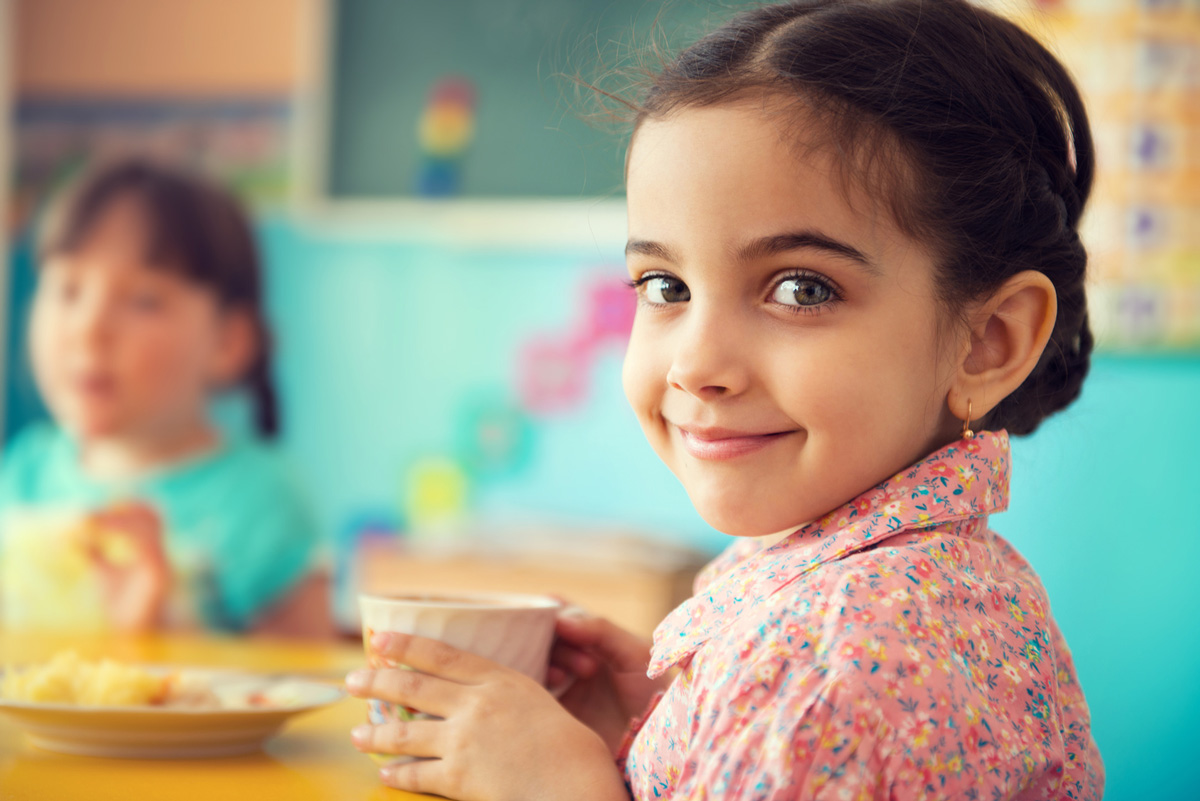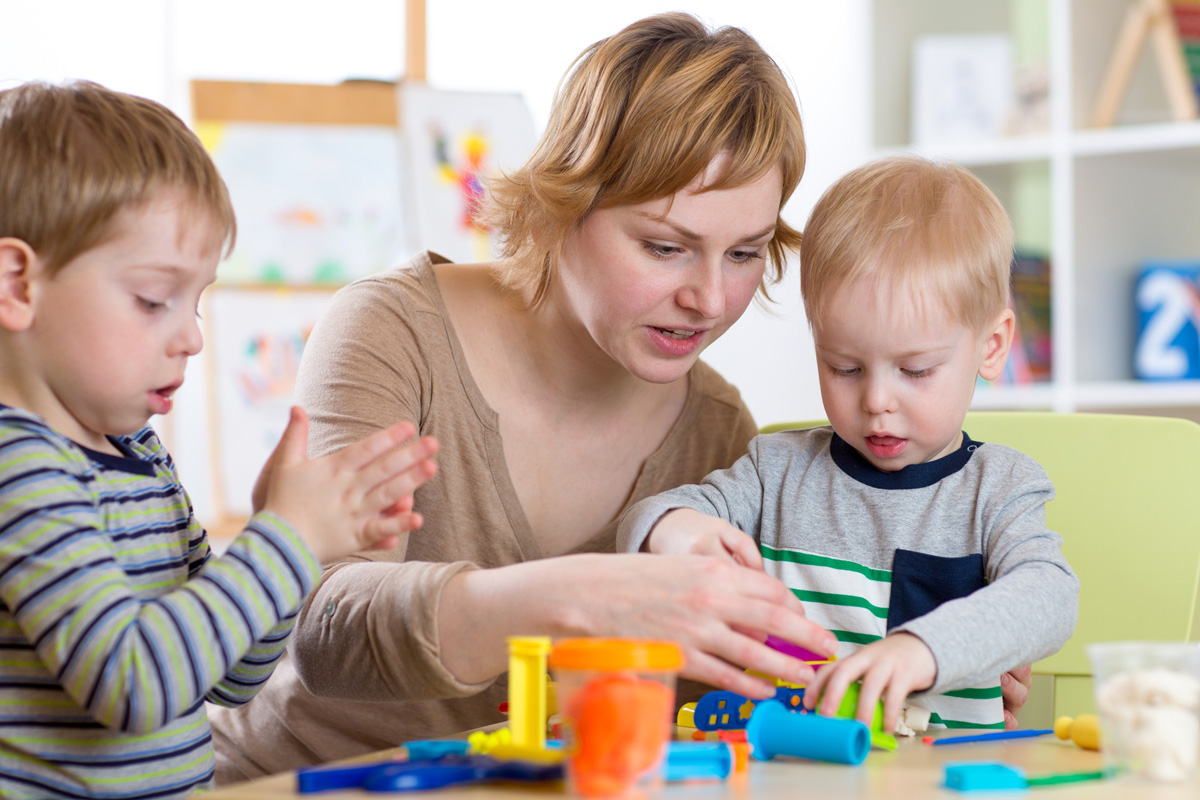 Careers
We are actively hiring:
CHILD DEVELOPMENT SUPERVISOR
CHILD DEVELOPMENT WORKER
CHILD DEVELOPMENT ASSISTANT
CHILDCARE CENTER COOK
BUS DRIVERS
If you have a genuine and natural affinity for children and are truly empathetic to their needs, email your resume to info@wecaredaycare.ca

Please visit our daycare between the hours of 6:30 Am – 6:00 PM every day of the week or give us a call.
3413 19 AVE SE
CALGARY, ALBERTA
T2B 0A6